Skills I training just started
"The Voice of YOUth of Kłodzko Region" is a project prepared by a group of young people in cooperation with Europejskie Forum Młodzieży (EFM), interested in the development of Youth Policy in the region of Kłodzko. The main idea is to establishing a dialogue with representatives of local authorities, cultural institutions, transport, schools, as well as stimulating more youngsters to act and self-development.
There are many ways to achieve valuable things, to make a difference, and we believe that this project is one of them. Therefore and in order to have it well structured, the project was divided in different activities:
SKILLS I and SKILLS II are two leadership trainings, each for a group of 30 youngsters between 16 and 20 years old. Here the youngster will have the chance to build and reinforce their leadership capacities, as well as knowledge regarding the issues of the project. Both trainings will take place in Kłodzko Region, more precisely in Marianówka and Polanica Zdrój, and will involve the 14 municipalities of Kłodzko.
It is after the trainings that data will start to be collected in order to evaluate the real needs of the region. Youngsters will conduct surveys amongst people between 13 and 30 years old so that later, at the 1st meeting, the results can be presented. With the support of experienced moderators, a psychologist and a teacher, it is in this meeting that conclusions, needs, claims and postulates will discussed and decided.
"Globally or Regionally" is the name of the big debate that will gather not only youngsters from Kłodzko Region but also representatives of the district council, local government, local mayors and representatives of the Polish parliament from the province of Lower Silesia.
For a deeper pursuit of information, there will be a second meeting but this time with representatives of local governments, district council, youth councils, directors of community centers, culture departments, libraries, public transport, education departments.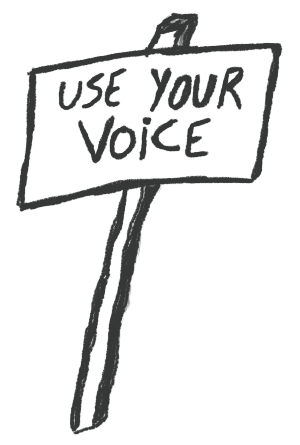 "The Voice of YOUth of Kłodzko Region (Głos Młodych Ziemia Kłodzkiej)" aims to the appointment of a youth support group that will operate at the District Council. 
It is our belief that with this project the local government will gain direct contact with young people from the region, receive reliable and truthful information about the needs of young people from the region, obtain help in creating youth policy, take care of the democratic development of the young generation, and create a network of new partnerships that will support local initiatives.
What better way to solve an issue than to discusse it with the ones directly involved on it?! And if we have together the ones with power to adress it?! Well, we will let you know the answers on the way 😉
Want to know more about it?