Daniel Jones
EVS Volunteer in EFM
My name is Daniel Jones, I am 23 years old and I come from a town called Harrogate in North Yorkshire, which is close to the large city of Leeds. I studied French and Politics at the University of Nottingham for 4 years, one of which I spent working as an English language assistant in schools in the outskirts of Paris.
I finished my studies in July 2016 and I then worked a couple of full time jobs for 8 months until March 2017 when  I worked as volunteer for a British NGO in Nepal. I volunteered through Voluntary Service Overseas (VSO) and took part in the International citizen service programme which partly funded the work we conducted in Nepal.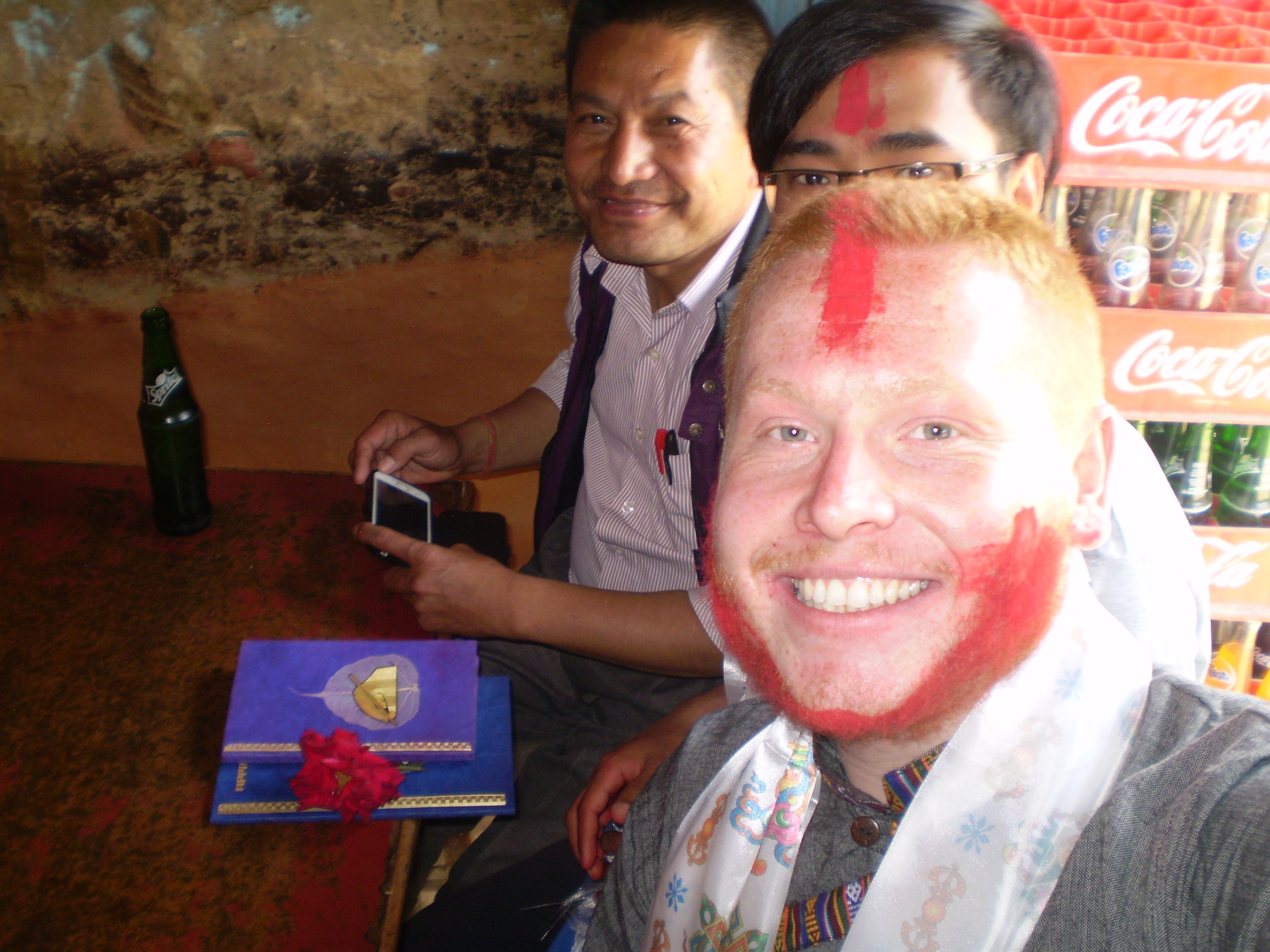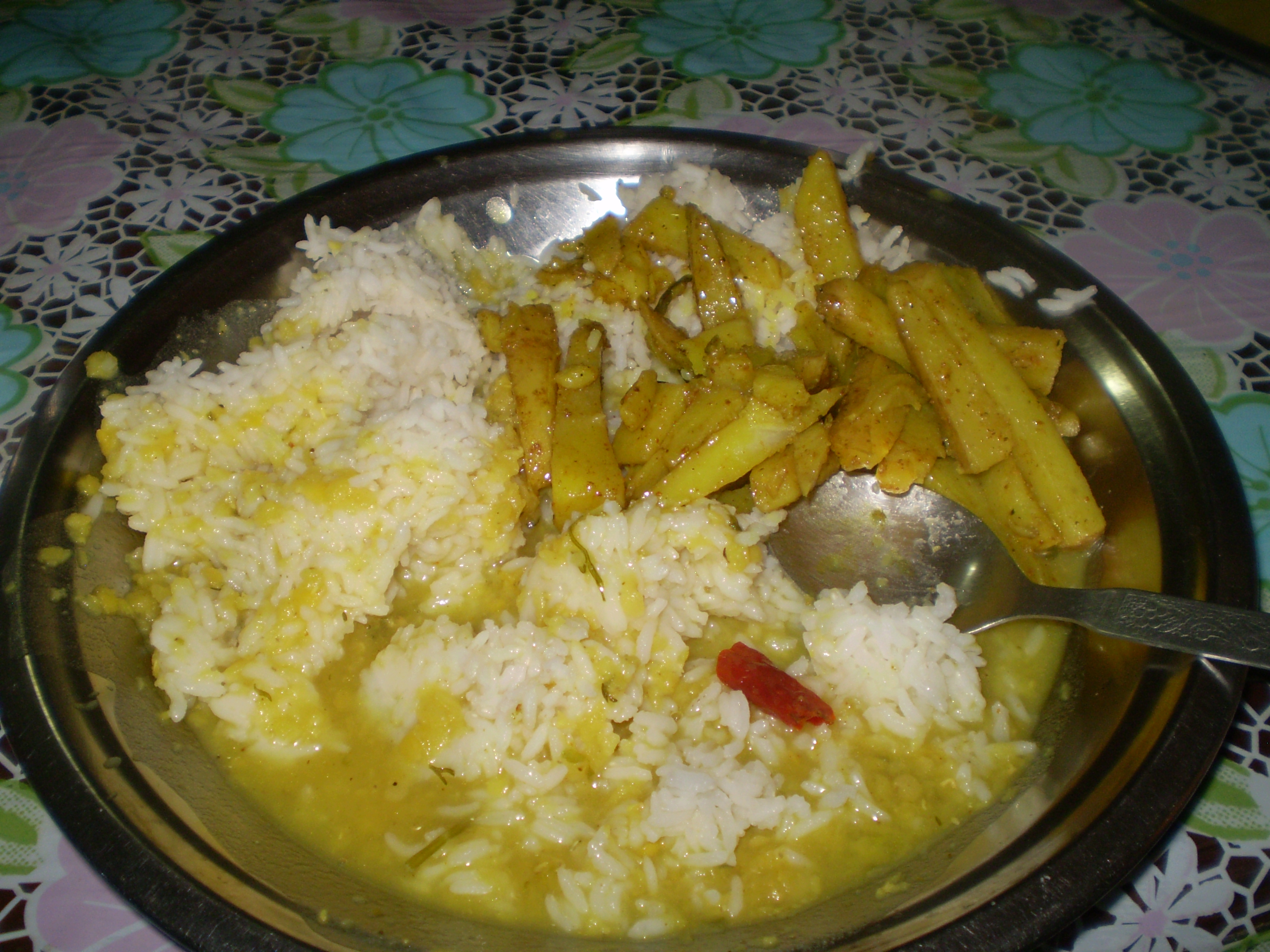 My main responsibilities and duties were education based, with me and 3 other volunteers being placed in a secondary school in the next village on from where we lived.  We ran after school clubs and classes during  school hours. For example we ran an Eco-club which increased students' active participation in protecting the environment. In running our sports club we gave children an equal chance in participating. We wanted to involve the girls more, which we did, with us even creating a girls football team which we took to an inter-school sports competition.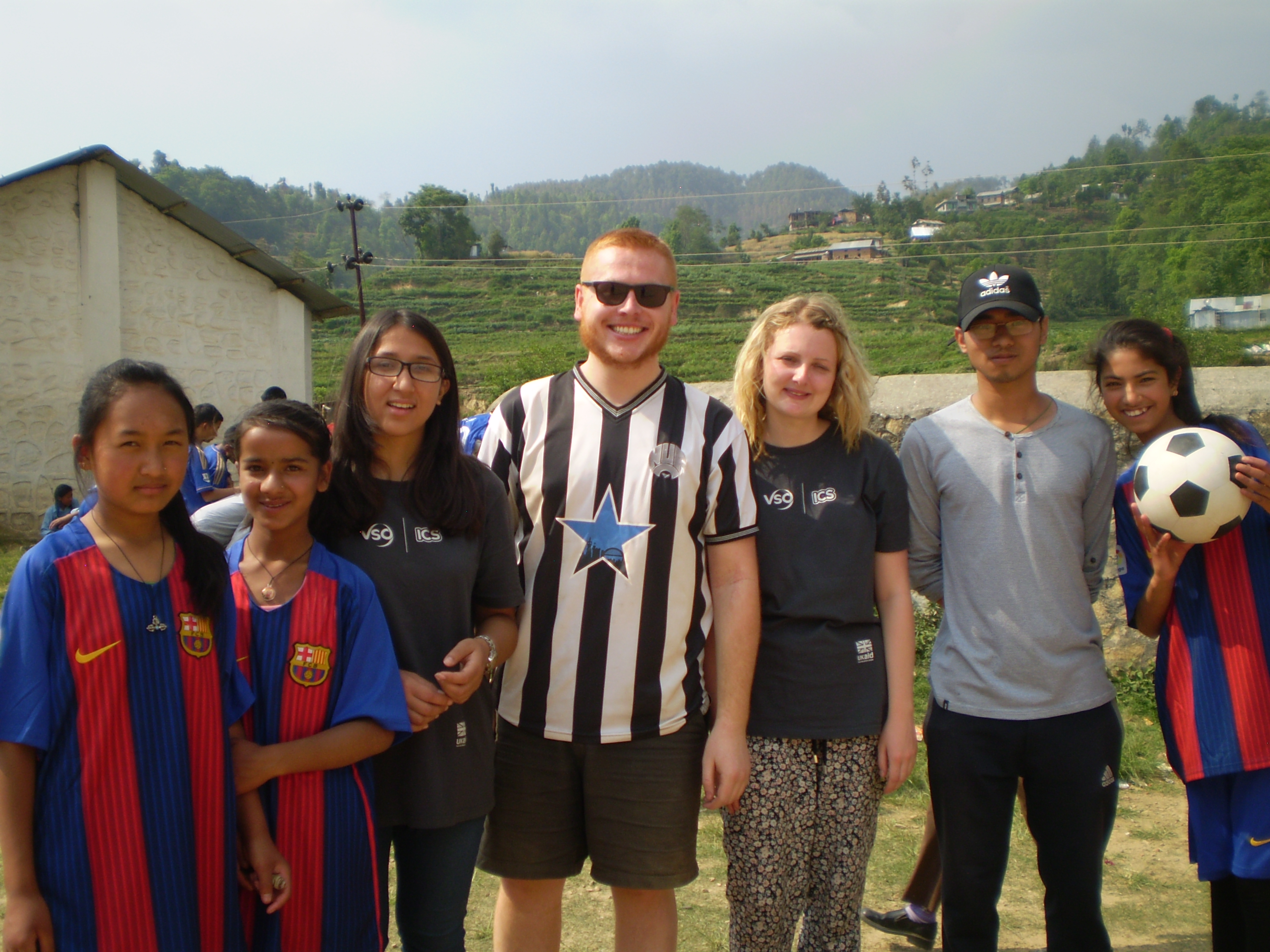 I loved living in Nepal and the host family I lived with made me feel very comfortable and at home. The basic way of life and how happy the people were with comparatively very little to western countries left a big impression on me. I will never forget the interesting and fantastic people that I met.
Following my time in Nepal, I decided to travel around Europe. I volunteered with a number of host families all over the continent and learnt many new skills, cultures and ways of life.
I began my time in Austria. Here, I worked on a Pig farm in the countryside near Vienna. I worked with the family and their farm workers almost every day taking care of the pigs and their other animals. The work was quite heavy and at the end of most days I fell into bed with my whole body aching. I learnt many things about pig farming, milking cows and how to lift heavy things in the correct manner! The family were passionate about their organic way of raising the pigs and showed me how to slaughter and prepare and then even cook the meat in a variety of ways. They lived by an ethos of near self-sustainability which I found very inspiring as they were not only very environmentally friendly but also all their homemade food (from the hand-churned yogurt and cheese down to the wheat's and oats for baking) all tasted delicious and had very few additives.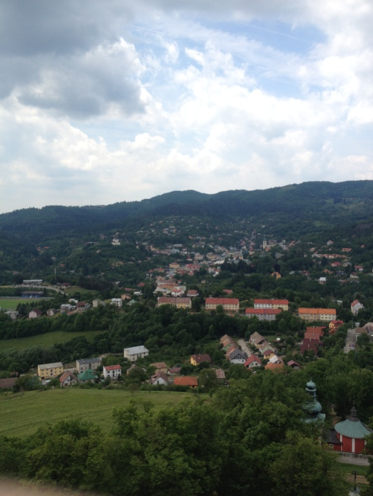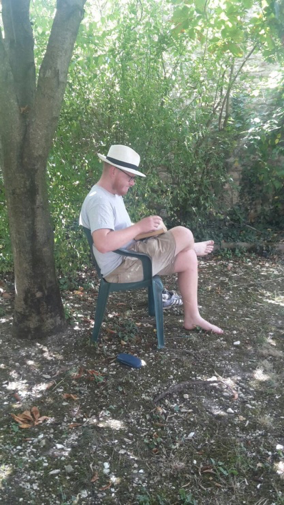 Via a brief stay in Vienna and then Bratislava I made my way to a small medieval town in Slovakia called Banska Stivnca, which is a UNESCO world heritage site. I joined Marek at a beautiful old house which he was renovating into a cultural centre where he will eventually host live music, poetry readings and perhaps even classes for the local people. I added to my manual skills, learning some woodwork along with developing my plastering and concreting skills. We saw a lot of the local area and the outstanding countryside of Slovakia which is in my opinion an undiscovered gem.
After a brief stay back in England I then went to Ireland and after hiking in the countryside near Dublin for a week, I then travelled round and stayed with two families in the west of Ireland. The first place I worked was on a mussel farm on a fjord which had magical scenery (see below). Working on the boat everyday pulling in the ropes (on which the mussels grow) and then harvesting the mussels and cleaning them was hard work but very enjoyable. Ever since I was a little boy I have always wanted to work as fisherman and this experience was the closest I've come yet!
I then did some more construction work at a different town and helped run the Bed and Breakfast that the family ran. Working outside most days in the garden or finding odd-jobs to do was exciting as I didn't know what I was going to be doing from one day to the next. Not having a set routine can be very liberating indeed!
After a quick 2 day stop back home in England I then travelled to Italy, again doing another 'Workaway'. This time I stayed in a Benedictine monastery in a centuries old town called Fabriano. Fabriano was once famous for its numerous monasteries and religious buildings. I worked with the nuns doing repair works and general handyman jobs around the monastery.  I met a lot of nuns and even a local priest Don Emilio, with whom I had some very interesting conversations about religion, modern life and how to catch snakes. Everybody was very generous and the food in Italy was as expected; simply amazing!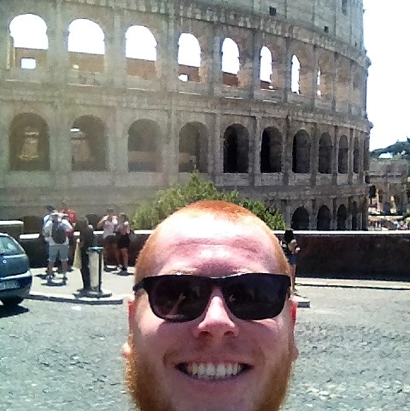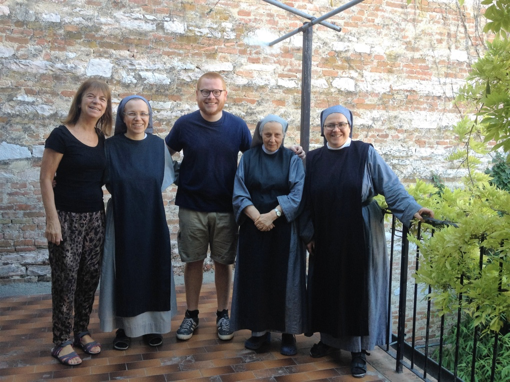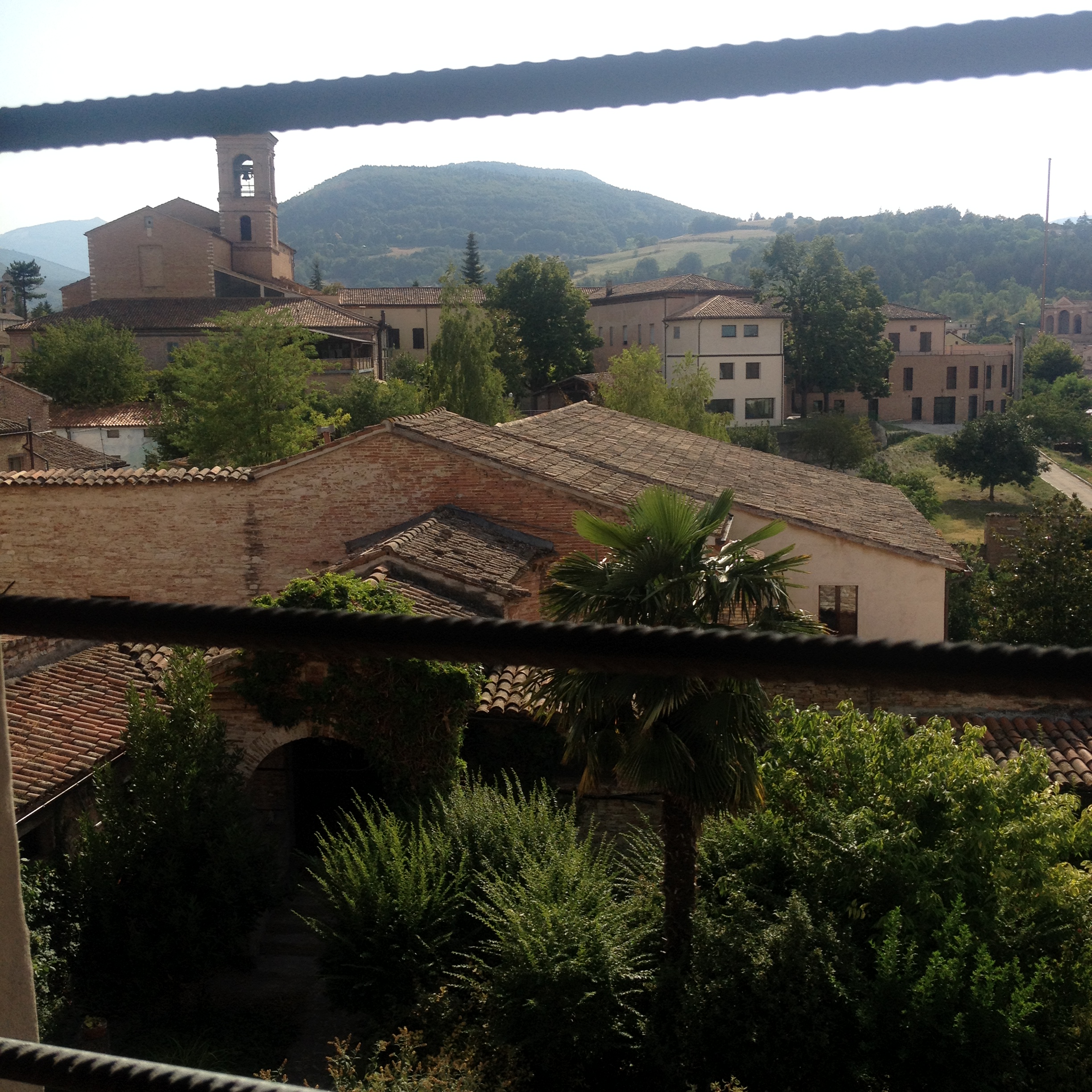 And now fast-forward a couple of weeks and  here I am in Poland, starting a 6 month EVS Volunteer project with EFM Poland in Bystryza Kłodka. I have only been here for 1 week but I already feel very comfortable in Poland. The other volunteers are great to be around and I have even started the difficult task of learning Polish! I am very excited to start my programme and begin working with local youth and running sessions in schools.
If you have been interested in Dan's experience travelling and working through Europe, then pelease visit  'Workaway' for more information.

You can also be an EVS Volunteer
Check out EFM projects and vacancies