Chciałbyś/ chciałabyś wyjechać na wolontariat? Poznać inny kraj, ludzi, obyczaje?
Masz chęć działać na rzecz dzieci, młodzieży, osób starszych? Kwestia ochrony środowiska nie jest Ci obojętna? Marzy Ci się organizowanie przedsięwzięć kulturalnych, koncertów

i festiwali? Chcesz sprawdzić, jak działają organizacje pozarządowe 
w innych krajach?
Na co czekasz?! Przeżyj przygodę życia, naucz się nowych rzeczy, rozwijaj pasje, doskonal  język, poznaj nowych przyjaciół, zwiedzaj Europę, kształtuj siebie, pomagaj innym.
To tylko niektóre z korzyści, jakie można czerpać z udziału w Wolontariacie Europejskim
w ramach Programu Erasmus +.
Wszystkich chętnych do udziału w projekcie Wolontariatu Europejskiego informujemy, że Europejskie  Forum Młodzieży posiada następujące  wolne  miejsca na krótko –  i długoterminowe wyjazdy wolontariackie:
 EVS w Portugalii – projekt 2 miesięczny – ZAMKNIĘTY
 EVS w Portugalii – projekt 2 miesięczny – ZAMKNIĘTY 
 EVS w Kolumbii – projekt 5 miesięczny – OTWARTY
 EVS w Bolivii –  projekt 5 miesięczny – ZAMKNIĘTY
 EVS w Portugalii – projekt 11 miesięczny – OTWARTY
 EVS w Bulgarii – project 2 miesięczny – OTWARTY
 EVS w Kolumbii – projekt 5 miesięczny OTWARTY
 EVS w Portugalii – projekt 2 miesięczny – OTWARTY 
 Wkrótce zostaną ogłoszone
 Wkrótce zostaną ogłoszone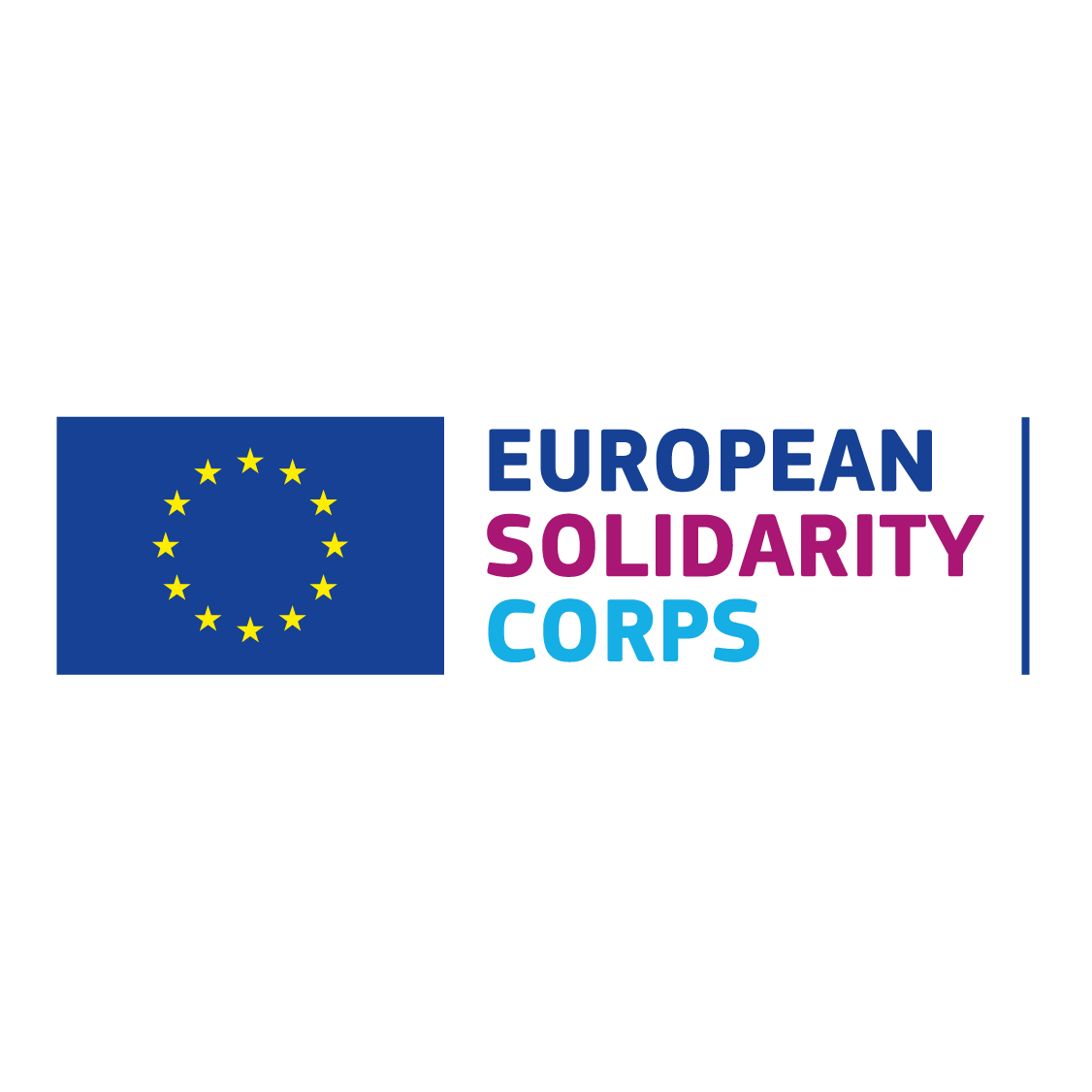 Bliżej Ludzi – Bliżed świata
Portugal

100%

100%

Hiszpania

100%

100%

Bulgaria

100%

100%

Germany

100%

100%

Greece

100%

100%
The volunteers might be working in the following locations:
The office in the Foundation based in a comfortable language school
The "Knyaginya Nadezhda" Orphanage with which the foundation has established sustainable
partnership
The Center for blind people in Varna which the foundation has established sustainable partnership
The Vista Englisch school run by the organization Fondatsia ''Detsa na Balkanite''
The friendly circle of 30 – 40 young people from the non-formal group "PTPI – The Dolphins", fluent
in languages and actively involved in a series of youth initiatives.
The adventure summer day camps organized by the Foundation for socially disadvantaged children
in the town and its surroundings.
We would be ready to provide the following support:
Intensive English language training – the Foundation team are English and German teachers.
Translation support -the Foundation members are fluent in one or two languages.
Motivational support – the Foundation team are experienced educators and have the necessary pedagogical experience in working with young people.
Comfortable office environment – the office of the Foundation is based in a private language school and provides all the necessary facilities for education and training.
Efficient and exciting mentorship – the potential mentor for the applicants will be a 21 year old person who is currently studying social science and is famous for his urban art works.
The role of the volunteers might be to:
Teach elementary English to children of disadvantaged family background
English skills are necessary
Participate in the summer activities of the Foundation with pensioners
Lead culture workshops presenting the culture diversity of their own country in the schools
Compile ideas for project work and write projects
Promote the Eramsu+ Programme within the local community
Organizing the workshop in the Center for blind people in Varna
Organizing the time in Orphanage, helping kids with the homework's
Participate in fund-raising campaigns
Participate in the environmental initiatives of the Dolphins
Typical activities for the volunteers might be:
Regular English and art classes with disadvantaged children.
Participation in summer outdoor activities in the Varna Sea Garden.
Office work on projects.
Preparing of creative materials for fund-raising campaigns.
Participating in trainings on successful youth work.
Sports activities – organizing, coaching, participating.
Promotional activities of the Erasmus+.
Light refurbishment and restoration works on premises hosting children.
Refreshment of children's playgrounds.
🇵🇱✈️🇵🇹
Masz trochę wolnego czasu i chcesz podzielić się swoimi umiejętnościami?
Chcesz spróbować życia w międzykulturowym środowisku?
Chcesz odkrywać nowe kultury i nowe miejsca?
Chcesz nauczyć się nowych rzeczy i wyjść ze swojej strefy komfortu?
Pragniesz rozwinąć swoje kompetencje językowe?
Podoba Ci się idea wolontariatu?
… to ZOSTAŃ WOLONTARIUSZEM w PORTUGALII
🇵🇹
Agrupamento de Escolas das Olaias is located in the Beato district (in Lisbon) and characterized by a large cultural diversity, which translates into real and objective difficulties for the educational success and for the personal and social development of all children and young people. Recently is observed increased number of kids with refugee's status with difficulties in adapting due to linguistic and cultural barriers.
Volunteers would provide additional support to educators assisting formal and/or non-formal activities especially organized in between classes developing also personal project agreed with supervisor. Multicultural support of volunteer can positively impact school structure promoting interculturality and equal opportunities for all, helping in intercultural mediation.
Volunteer will work with a holistic team of social workers, educators and trainers to help prepare, implement and evaluate the following activities and integrate these services
Support to the Specialized Services of Pedagogical Development
Support Centre and Educational Service, Psychological Service
GAAF (Student and Family Support Office)
Educational Support (assisting homework) and activities within the School Library's specific program
Educational support to Immigrants/Refugees, non-Portuguese speaking students
Intercultural activities using non-formal education methodologies
Schoolyard animation sessions, sportive and leisure activities
Administration and management.
 Young person, between the ages of 18 and 30;
To be motivated to acquire knowledge (know-how), discover new realities and transmit their own knowledge and skills;
Open to work alongside the local community(ies), diversity and minorities;
Be able to communicate effectively, especially with people of different cultures;
Work in a team and have the willingness to improve their teamwork ability;
Have a basic level of social and intercultural sensibility and respect for differences;
Be willing to develop skills pertaining to the management of projects/activities;
Social media and other online platforms;
Have the initiative to develop their own activities and projects;
Be creative and innovative, have the ability to promote and discuss new ideas or initiatives connected to the work already carried out by the hosting organization;
Be able to work in English;
Willing to learn Portuguese and other useful skills;
Lisbon is the Portuguese capital and the largest city in the country. Lisbon's urban area extends beyond the city's administrative limits with a population of around 2.8 million people. being the 11th-most populous urban area in the European Union. About 3 million people live in the Lisbon metropolitan area, including the Portuguese Riviera Lisbon is one of the oldest cities in the world, and one of the oldest in Western Europe, predating other modern European capitals such as London, Paris, and Rome by centuries.

🇵🇱✈️🇨🇴
Kreatywność to Twoje drugie "ja"?
🎨🖥🎥💻📸
To ten projekt jest dla Ciebie?
Lubisz poznawać nowych ludzi?
Zawsze chciałeś zrobić coś dla innych? Jesteś zmotywowany do działania i potrafisz motywować?
Jeżeli tak to weź udział w 5 miesięcznym wolontariacie w Kolumbii.
The Integral Accompaniment Area develops actions oriented to the members of the community to support their passage through the University, facilitate self-knowledge and that of others. The main aim is to develop a sense of belonging, individual commitment, the construction of an inclusive social fabric and the strengthening of human relations. Through projects that promote progress in social, scientific, technological, artistic and philosophical field, but also through counseling, it gives everyone the chance, to carry out undergraduate and graduate studies, with the support of the University Welfare system.
• Cultural activities like language or theatre clubs
• Cooperation in the area of graphic design
• Helping with promoting and organizing events
• Participation and support in workshops and seminars about the students integral formation (e.g. for students with disabilities, learning difficulties or psychological problems)
• To help with organizing projects and events that promote student attendance and university success from a personal, interpersonal, academic and cultural perspective
• Participating in integral formation courses, activities and workshops
• Sharing ideas and thoughts on new projects and realizing them together (e.g. language, cultural or theatre clubs)
• To support the graphic designers
It is desirable that the volunteer is interested in working in multicultural and interdisciplinary networks, has good communication skills (especially in active listening, empathy and assertiveness), shows self initiative and a great will to learn. To support us in a specific work field, it is desired that you have skills in one or more of the following skills:
• Theatre/ or body language
• Graphic or digital design
• Digital marketing
• Pedagogical innovation
Bogotá is the capital of Colombia and the political, economic, administrative, industrial, artistic, cultural, and sports center of the country. It is the biggest city in Colombia, the third highest in the world above sea level and known for its high number of universities, libraries and cultural events. It has a population estimated at around 10 million.
Chcesz uzyskać więcej informacji o dostępnych projektach - skontaktuj się z biurem Europejskiego Forum Młodzieży!!!
 Jak  aplikować? Jeżeli jesteś zainteresowany/zainteresowana udziałem w  projekcie EVS, to  wyślij do nas za pośrednictwem poczty elektronicznej wszystkie następujące dokumenty:
Aplikację  EFM Erasmus + (w  języku  polskim);
EVS candidates form  Erasmus + (w  języku  angielskim);
 CV  i  list  motywacyjny (w  języku  angielskim).
Marzena Pitus
EVS Koordynator
GORĄCO zapraszamy wszystkich chętnych do wysyłania swoich zgłoszeń!!!